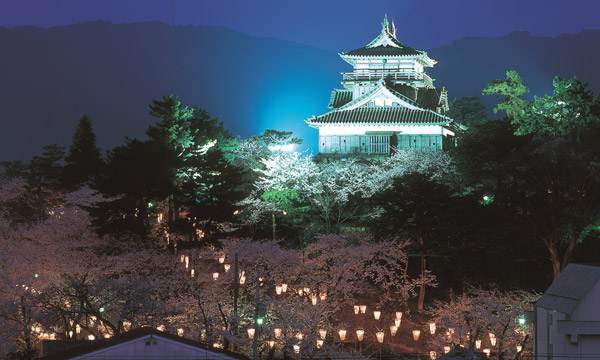 Maruoka Castle
3-minute walk from our inn
Maruoka Castle (also known as Kasumiga Castle) was built in the 4th year of Tensho during the Momoyama period by Katsutoyo Shibata, nephew of Katsuie Shibata. The castle tower is the only existing one in Hokuriku that was built before the Edo period and is designated as a national important cultural property. With 400 Somei Yoshino trees planted and recognized as one of "Japan 100 Famous Cherry Blossom Spots". It is a famous spot for fantastic and beautiful cherry blossoms.
From the window in common space of SHIHOUKAN, the cherry blossoms of Maruoka Castle is widely seen.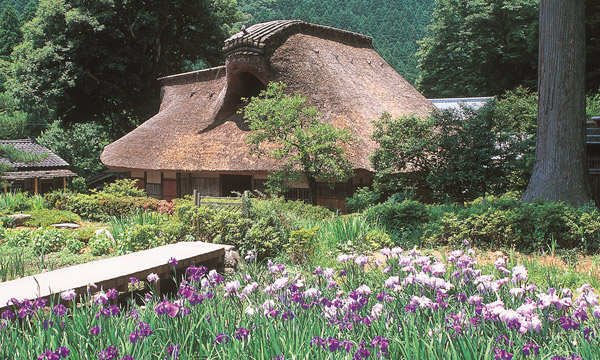 SENKO HOUSE
16 minutes by car from our inn
The oldest private house in Fukui Prefecture, built in the early Edo perios. The front has a gables roof and the back has a hipped thatched roof, and the outer walls are covered with cedar bark and the white Shoji screens create a clean and beautiful appearance. It is nationally designated important cultural property.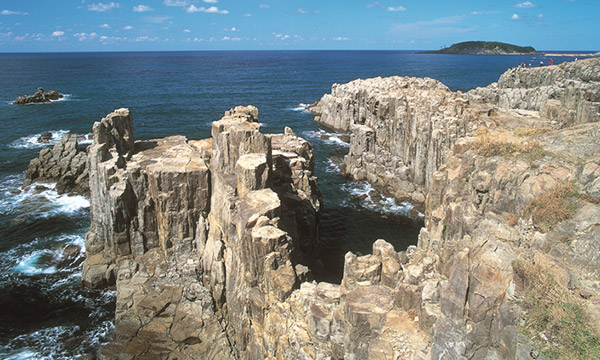 Tojinbo Cliffs
33 minutes by car from our inn
Spectacular views of impressive cliffs created by the rough waves of the Sea of Japan. The cliff, which stretches for approximately 1km, is designated as a national natural momument. You can also enjoy the spectacular views from sightseeing boats and Tojinbo tower.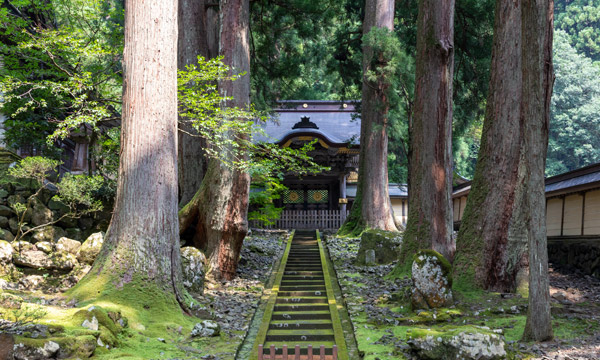 Eiheiji Temple
25 minutes by car from our inn
Eiheiji is the head temple of Soto sect of Buddhism, founded in 1244 by Zenji Dogen. There are over 70 temples and towers lined up on the vast grounds. You can experience the spirit of Zen through training experiences such as worshiping and zazen.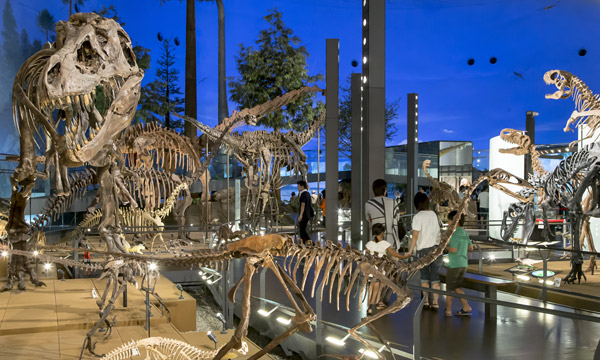 Fukui Prefectual Dinosaur Museum
37 minutes by car from our inn
It is one of the largest museums in Japan specializing in geology and paleontology, with a focus on dinocaurs. At the Fossil Excaation Experience Square, you can actually expericence excavation, making it popular spot not only for children but also for adults.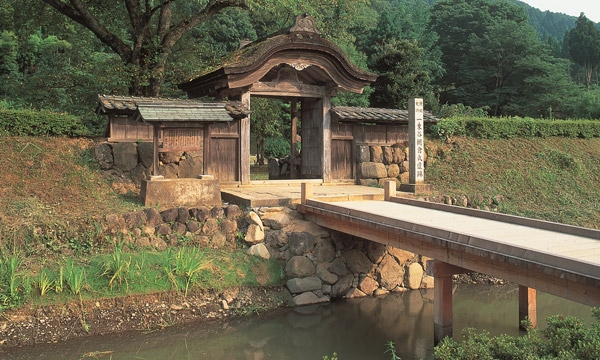 Ichijodani Asakura Clan Ruins
33 minutes by car from our inn
This is the ruis of castle town that was founded in 1471 during the Sengokku period, where five generations of the Asakura clan rues over Echizen Province for 103 year. It has been designated as a national important cultural property, special historic site, and the special place of scenie beuty, and is considered a valuable place full of history.