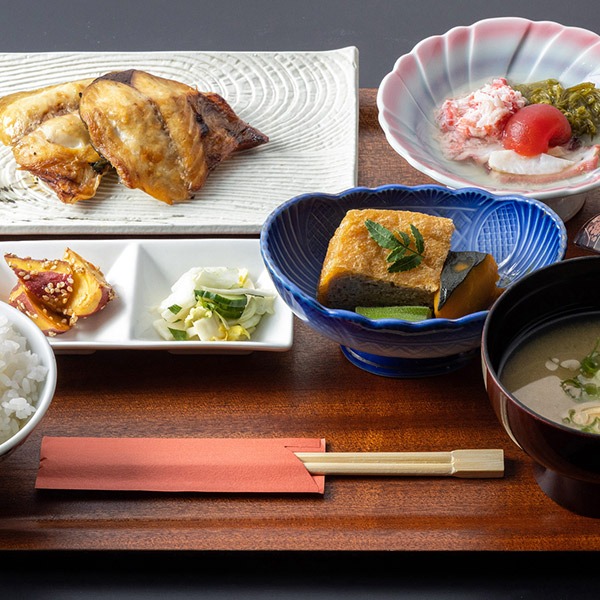 You can have a lunch at the charcoal-grilled fish restaurant, "SUMIZAKANA-HONDA".
The freshly grilled fish is offered under a nostalgic atmosphere.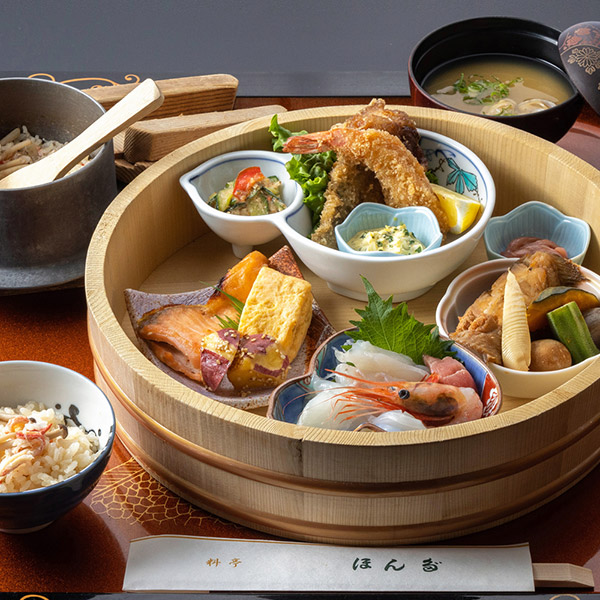 「OKEZEN」, an excellent dish packed with fine cuisines
Sashimi, fried dish, boiled dish and pot rice are packed in a round wood box. Pot rice is served with seasonable ingredients such as crab in winter time or "Matsutake mushroom" in autumn time.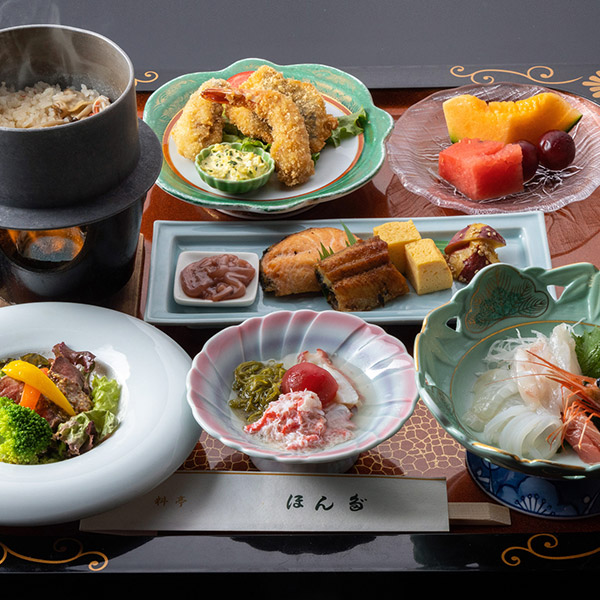 Enjoy the meal and the conversation at RYOUTEI HONDA.
The use for various parties is also accepted.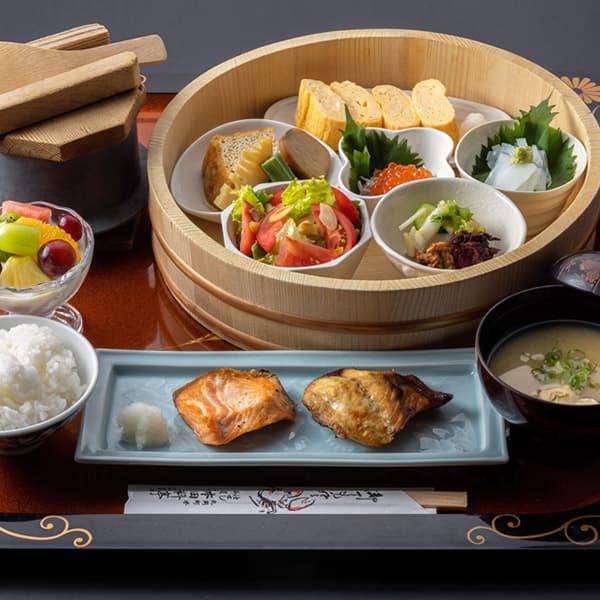 A little rich Japanese-style breakfast served mainly with charcoal-grilled fish, RYOUTEI HONDA's specialty.
A Western-style breakfast served with soft omelet and salmon mouniere.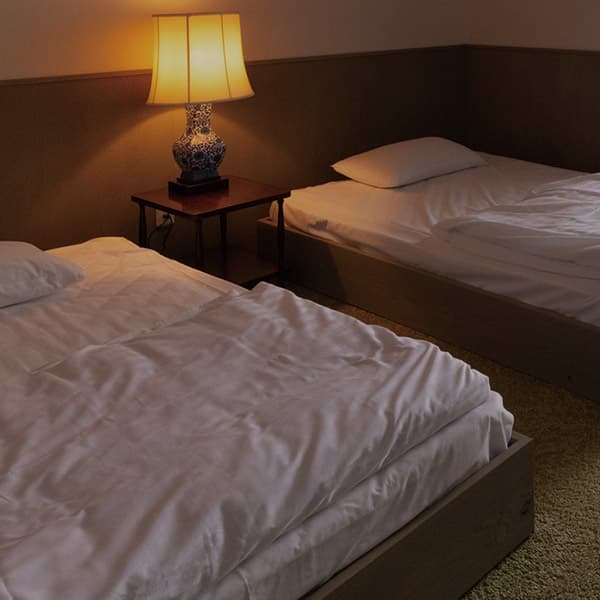 Calm deluxe twin room with 2 semi-double beds.
Casual twin rooms and quadruple rooms with bunk beds are also available.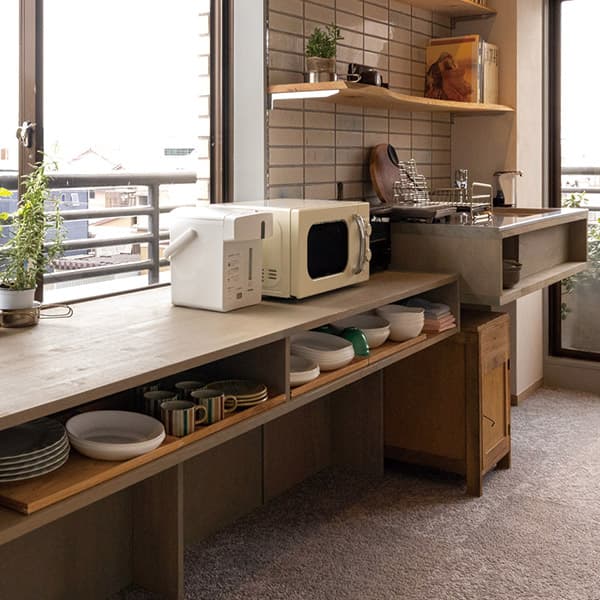 In the kitchen of common space, you can bring in your own ingredients and cool them as you like.
In addition, we also have a common living space, and from the large window, you can see Maruoka Castle widely.